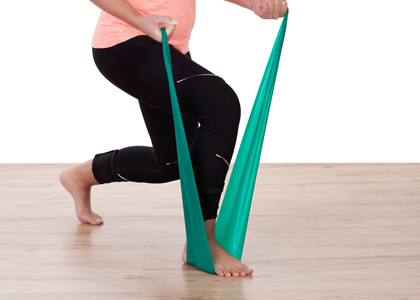 This is a gentle, restorative exercise program specifically designed to help offer cancer survivors a way to heal and relieve some of the side effects of peripheral neuropathy in the feet and lower extremities.
FOOTSTEPS FORWARD PROGRAM
The foot is built to propel us as well as to absorb enormous forces as we walk and run. To do such an important job our feet need to be strong, flexible and properly aligned. Certain treatments for cancer can cause a frustrating and debilitating side effect referred to as peripheral neuropathy. Symptoms may result in weakness of the foot muscles, decreased foot and ankle range of motion and pain or spasming which all can lead to balance issues or walking problems.
PROGRAM OUTLINE:
Who – Eligible participants are adults currently under treatment for cancer or cancer survivors who are within 5 years of the end of their treatment and who suffer from peripheral neuropathy of the feet.
What – This unique program utilizes the healing effects of special strengthening exercise, self massage and balance training to:
Strengthen the natural support system of the lower extremity's
Relieve tight tissue
Restore circulation
Improve balance
Footsteps Forward is a offered as a fun group exercise experience that will support staying active and compliments your participation in other forms of movement that issues of neuropathy may have made you feel you could no longer experience safely and without suffering more discomfort.
When – The program will be held in 5-week sessions throughout the year. During a session, classes will be offered 2x per week and each class will last 60 minutes. Days and times for the classes are TBD based on availability of facility space with an ideal time range between 10 am and 2 pm.
Where –
Joe & Clara Pilates at 2282 Townsgate Rd.
Westlake Village, CA.
Cost – While participation in this program is free to cancer survivors who qualify there will be a minimal materials fee to cover the cost of necessary personal equipment/supplies needed. Participants will keep these supplies following the program so they may continue exercises at home.