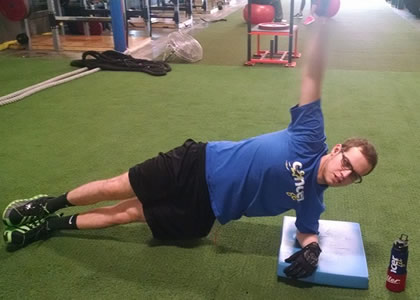 The Cancer Fit Exercise and Wellness program serves adult survivors and will address cancer related barriers to fitness and wellness, establish realistic exercise and wellness goals and wellness goals and develop a safe, effective and comprehensive plan to address individual needs.
CANCER FIT EXERCISE & WELLNESS PROGRAM.
A customized exercise program for each participant will address specific considerations for both the short and long term effects of cancer and related treatments.
CANCER FIT PROGRAM OUTLINE:
Who – The adult exercise and wellness program is offered as a collaboration between Cancer Fit, Inc. and the Cancer Support Community of Valley, Ventura & Santa Barbara. The instructional and educational components of the fitness program will be supervised by experts in the fields of fitness and nutrition. Every adult fitness class will be supervised by a Certified Fitness Professional and the entire program will be under the direction of a Certified Cancer Exercise Trainer.
What – A comprehensive fitness program that caters specifically to adult cancer survivors. This program will include fitness instruction, program design and nutrition education for any adult currently under treatment for cancer or a cancer survivor who is within 5 years of the end of their treatment for cancer. The maximum class size with one trainer will be 8 individuals and 12 with two trainers.
When – The program will be held in 12-week sessions throughout the year (Fall, Winter & Spring). During a session, classes will be offered 2x per week and each class will last 60 minutes. Days and times for the classes are TBD based on availability of facility space with an ideal time range between 10 am and 2 pm.
Where – Seven Oaks Physical Therapy at 141 Triunfo Canyon Rd.
Westlake Village, CA.
Cost – The program is FREE to cancer survivors who qualify. Funding from grants and private donations have allowed Cancer Fit Inc. to cover 100% of the cost required to run this program.